Our Brands

Paramount Sleep is an 80-year-old, third-generation, family-owned mattress manufacturer based in Norfolk, Virginia, USA. Our handcrafted mattress brands, available at many of the top retailers in the country, are designed to meet your sleep and lifestyle needs.
Dr. James Maas, retired Cornell University professor and the author of Sleep for Success! and The New York Times Best Seller Power Sleep!, serves as the Paramount Sleep spokesperson. We believe better education and awareness of the importance of sleep will result in a better life for our customers.
Paramount Sleep is proud to supply the United States military at home and abroad. We are not only designed and made in America; we use only American-made components and suppliers when available. Paramount Sleep is the only mattress manufacturer to be Made in USA Certified®.
Paramount is built upon a family legacy of integrity, innovation and craftsmanship. The company was founded in 1933, when Harry and Morris Comess decided to help their younger brother, Max, buy the assets of a defunct mattress company at the height of the Great Depression. Because of Max's vision of hard work, a quality product and honest treatment of people, he could succeed when most others around him were failing.
Max opened his firm in the basement of the Comess Furniture Store in downtown Norfolk, Virginia. In 1936, Max had another family member join the company, Morris' brother-in-law and seasoned salesman at Norfolk Mattress Co., Albert Diamonstein. Albert's beliefs that "if you want your business to grow, you've got to grow with it," and "the world doesn't stand still, and people want to buy what's new," fueled Paramount's drive to stay ahead of the competition and consistently deliver better bedding solutions. Together, Albert and Max quickly built a roster of satisfied clientele.
Over the course of its 80-year history, Paramount has survived the outbreak of World War II, enjoyed the post-war boom of 1945, served our country in Korea, expanded into a new, larger factory in Norfolk and witnessed many fluctuations in the national economy. Business kept growing, as did the Diamonstein family's involvement. In 1953 Arthur Diamonstein, a Korean War veteran, joined the company and, in the mid-eighties, his sons Jamie and Richard came on board.
Today, we stand as the premier supplier of high-quality mattress systems. And by sticking to our original principles founded way back in 1933, we'll continue to lead our industry well into the future.
Paramount Sleep is a division of Paramount Industrial Companies, Inc., based in Norfolk, Virginia, and is not affiliated with Paramount Mattress or Paramount Bedding.
Paramount Sleep is a member of the Better Business Bureau and is rated A. The company also is a member of International Sleep Products Association, the Better Sleep Council and the Virginia Hotel and Motel Association.
---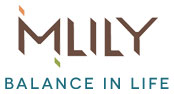 Ten years ago, Ben Folkins was a small business owner in Crossville, Tennessee, running a successful retail mattress store. Recognizing the success of some of the large brand-name manufacturers, and seeing a trend toward increasingly expensive bedding, Ben had a thought: What if he could produce a mattress of equal quality to some of the best on the market, but do it at a cost far below what anyone else was producing? Instinctively, he knew the answer would come not just in a superior mattress, but in superior logistics and distribution technology.
Half a world away, a young Chinese graduate student, James Ni, was preparing to put his degree in machinery to work. In the course of his studies, James had become fascinated by some emerging technologies in mattress design and manufacture. In particular, he noticed that manufacturing methods for memory foam created expensive, unnecessary waste. What if he could design quality machinery that would eliminate some of the inefficiencies in memory foam production? What if he could improve on the current quality while simultaneously reducing its cost of production?
Over the years, Ben's U.S. mattress distribution grew. Relentless in his pursuit of improved logistics, he streamlined delivery systems. He worked tirelessly to understand the needs of the small business retailer. How do we get it there faster, cheaper and more reliably than our competitor? How do we best respond to our dealers' needs? How do we help the small business owner profit and grow? These are the questions that keep Ben Folkins awake at night.
Meanwhile, James Ni's little factory in a little village in a tranquil corner of Jiansu Province quietly exploded into the largest memory foam producer in China. James' vision for improved machinery wasn't just a good idea. Instead, it created a virtual revolution in memory foam production. Today, James owns several worldwide patents on various memory foam manufacturing and cutting machines. His designs are used by the finest production facilities throughout Asia and Europe.
To be sure, James' innovations have brought him financial success. Much in James' world has changed over the last ten years. But one thing hasn't: he still goes to bed each night with the questions of a graduate student dreaming of a better tomorrow – How can I continue to improve the quality of my product? What else can I do to lower the cost? What more can I do to provide a quality environment for my workers? What more can I do to produce a product the consumer will love and the retailer can easily sell?
In the fourth quarter of 2011, James Ni and Ben Folkins met to discuss an intriguing idea: What if they pooled their resources? What if the entire process were streamlined to cut out as much waste as possible between the factory and the showroom floor? What if one could build the Mercedes Benz of mattresses but so streamline the production and delivery process that it could be delivered at a Toyota price? The result: MLILY USA!
Today MLILY USA doesn't just deliver one of the highest quality bedding lines in the world, but it does so faster, cheaper and more efficiently that any of its rivals. With distribution centers across the country, about 90% of retail showrooms nationwide can be served in 72 hours or less. We don't just construct another mattress. Instead, we create relationships with our retail partners to deliver an unparalleled affordable, high-quality sleep experience for their customers.
MLILY in it's native Mandarin is translated Meng Baihe, or Lily in a dream. The lily is an international symbol of prosperity, unity, and success, while Meng is the word for dream. It is a fitting name for a company birthed in the dreams of two men. Each dedicated to creating a brand that allows its distributors and customers to live more balanced and prosperous lives.
---
Mattress Tech was founded in 2012 by two industry veterans with over eighty years of experience in manufacturing, developing, and selling mattresses. The owners have a family heritage of producing quality mattresses since 1925. Their mattresses are designed to exceed the industry standard at every level. The owners are "Hands On" in every aspect of the business. They manufacture mattresses the "Old Fashioned" way.
Mattress Tech is an American company based in Thomasville, North Carolina. The company manufactures multiple brands of mattresses that are sold at a selective group of retailers. Timeless Bedding, Body Tech, Spinal Tech, and Cheswick Manor are among the company's main brand names. Whichever brand you select, rest assured, it has the stamp of approval directly from the ownership.
Pride and passion are the driving forces behind Mattress Tech. The owners are driven to manufacture products with a vision towards detail and quality. No corners are cut at Mattress Tech. Just like the previous generations of mattress makers, this generation of Mattress Tech continues to uphold the tradition of making quality products with integrity.
Whether it is a mattress for the guest room or the master bedroom, Mattress Tech offers a large selection of quality sleep products that fulfill any comfort and lifestyle. Mattress Tech has the optimal sleep system for a healthy and rejuvenating good night's sleep.
While the other mattress companies spend millions and millions of dollars on branding their products, Mattress Tech invests in quality materials and skilled craftsmen to manufacture a product that exceeds the expectations of the consumer. That is something both rare and refreshing in today's marketplace.
---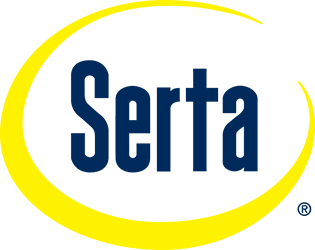 In 1931, an assembly of independent mattress manufacturers joined forces. They realized that their future rested on the ability to compete with name recognition and advertising dollars of emerging national companies. In 1933, the manufacturers organized their companies under one name–Serta–and set national guidelines for the products they would make and market under that brand name.
In creating its flagship mattress, the Perfect Sleeper®, these entrepreneurs struck a powerful balance. They developed a nationally recognized brand as well as a network of local companies dedicated to growing their retail partners' businesses.
For more than 80 years, Serta has been making consistent investments into the highest quality and most innovative features to ensure that every mattress set we manufacture delivers superior comfort and support. Throughout its history, Serta has been an industry leader, offering many product "firsts" – including the world's first-ever "tuftless" mattress. Today, Serta is proud to offer a variety of exclusive features including our breakthrough Cool Action™ Gel Memory Foam available in our iComfort® and iSeries® mattresses.
Today, Serta is #1 mattress manufacturer in the United States and one of the most recognized home furnishing brands in the marketplace. Serta is a privately held company, owned by 6 licensees and represented by 23 manufacturing facilities in the U.S. and four in Canada. In addition, Serta is distributed internationally in more than 150 other countries. With its worldwide network, Serta is able to respond quickly to customers' needs while still preserving strict control standards to ensure the highest quality products.
National Bedding Company, LLC (NBC) is the largest shareholder of Serta, Inc. and the largest of the 6 Serta, Inc. licensees, with 18 manufacturing plants in the United States and 3 in Canada. Headquartered in Hoffman Estates, IL, the state-of-the-art NBC headquarters provides critical services to all of Serta's licensees including product development, national brand building and marketing programs and national account management.
NBC is owned and managed by Serta Simmons Bedding, LLC, which also owns Simmons Bedding Company (SBC). NBC has primary responsibility for its competing brands of Serta®, including Perfect Sleeper®, iComfort®, iSeries®, Perfect Day®, Sertapedic® and its portfolio of licensed products while SBC is responsible for its competing brands of Beautyrest®, Beautyrest Black®, ComforPedic® and BeautySleep®.
Under Serta Simmons Bedding's leadership, NBC and SBC compete in the marketplace, but work together where joint activities will achieve efficiencies, enhance sales or provide better products and services to customers.